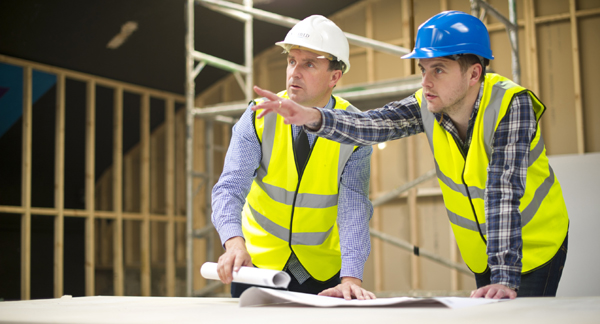 Bay Area contractors confidently rely on RWR for:
Reliable estimates, competitive pricing and attention to keeping your costs down.
An expert team bringing decades of experience to make sure you get what you require, when you require it. RWR self-performs all its work, from excavation, shoring and drilling, to shotcreting, forming and finishing.
One Company and Subcontractor that can take your project from dirt to mudsills: this means less risk, less coordination and less problems on your end.
Reliability: RWR shows up every day with full crews and has the back end staff that keep jobs moving and coordinated.
OSHA certified for excavation and shoring work, and fully insured for General Liability and Worker's Comp.
Workers who will be polite and considerate to your client, the neighbors, your staff, and your other subcontractors.
A commitment to quality: we stand behind our work.
Don't take our word for it, check out what our clients say in the videos below.
RWR has enjoyed excellent working relationships with many contractors in the area. Below is a partial list of contractors we've worked with, on one project or another here in the Bay Area.
A.W. Consruction Company
Acme Home Elevator Inc
Alvarado Construction
Atlas Elevator Company
Avalon Builders
Bay-Marin Construction
Bicardo Builders
Bowen Construction
Bruce Construction
BTC Builders
Buchholz Landscaping Co.
Caletti Jungsten Construction
Cam Fraiser Construction
Canyon Construction
Carter Crilly Construction
Charles Lee and Son
Clough Construction
Dan Fix Landscape Construction Co
Duval Construction
EyeDeal Construction
Fontana Construction
Forster Pump & Engineering Inc.
FP Builders
Gaetani Construction, Inc.
Gil Construction
Gleason & Tankard
GMB Construction
Hathaway Dinwiddie
Hemphill Construction
Ireland-Robinson Hadley Inc.
J.W. McPhail Construction, Inc.
Jack Mosher Construction
Kaufman Construction
Kerr Construction
KOR General Contracting
Larry Newhall Construction
Marquis Construction
Mesa Construction
Metro Construction
Morrison Construction
Mountain Bay Construction
Muratore Corporation
Nabi Construction
O'Neill Construction
Otis Elevator Company
Paragon
Plant Mosher
Plath & Co.
Plum Builders
Redhorse Constructors
Rempe Construction
Ryan Associates General Contractors
S.S. Caveney Construction Co.
Saarman Construction Ltd.
Stuart Scott Construction
Thompson Brooks
Trico Construction
Upscale Construction
Valentine Corporation
Versaggi Construction
West Coast Construction