RWR Helps Engineers Deliver What Their Clients Want
Our top priority is to be one of your most reliable contractor assets that you routinely call with confidence. We know we must earn a great long-term relationship with you by providing excellent service.
This means producing thoughtful, thorough, timely estimates compliant with your specifications, and being ready to perform the job flawlessly, should the work be required.
When you recommend us to your client, our goal is to help you delight your client with high quality work done in a respectful and professional manner.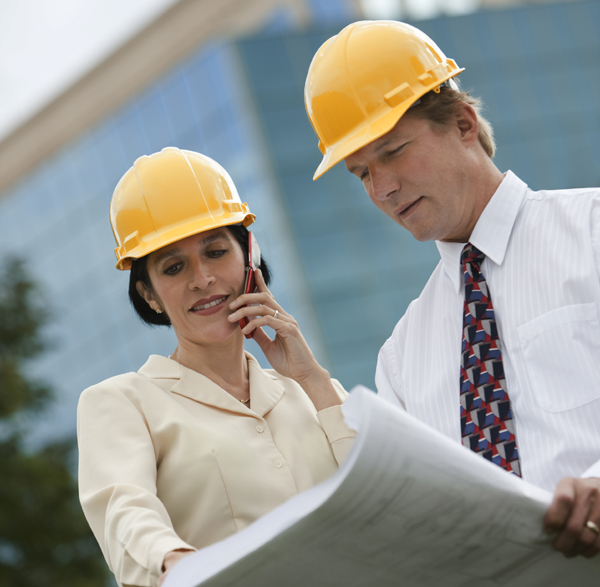 What we do:
Structural concrete
New Foundations
Retaining walls
Underground structures
Under-building garages
Shotcrete
Textured and colored shotcrete
Track and tight access/portable drilling

Excavation

Difficult, tight access, hilly conditions, failing structures or slopes

Drilling and installation of:
Piers
Tiebacks
Soil nails
Rock bolts
Holddowns
Helical anchors, vertical and horizontal
Pneumatically driven steel minipiles
Steel push piles (foundation as reaction)
Foundation repairs and Underpinning

Retaining walls, Earth Retention systems, Slide repairs
Geobrugg steel netting
Soldier beam walls
Recompacted geofabric-reinforced soils slide repair
Lime treatment slide repair
Gravity walls
Spread footing, pier and tieback walls
Textured shotcrete slope cover with soil nails or tiebacks
Textured or plain shotcrete retaining walls
Versa-lok style wall systems

Shoring + Underpinning
Sequential underpinning/shoring
Zero lot line shoring, underpinning of adjacent structures
Hand dug underpinning, shoring pits
Sequentially installed waterproofing and drainage
Solder beam and p.t. lagging shoring
Steel tube or beam x-bracing
Pier, steel pile and helical underpinning and shoring systems

Drainage and Waterproofing
Miradrain proc
Paraseal products
Thoroseal products
Waterstop systems
Grace Injection Systems and products
SDR35 Standard perforated and solid pipe systems
Horizontal dewatering drains
Gallery drains
Curtain wall drains
Drainage and waterproofing of existing structure
SAMPLE LIST OF ENGINEERS WE'VE WORKED WITH
RWR has enjoyed excellent working relationships with many engineers in the area. Below is a partial list of engineers we've worked with, on one project or another here in the Bay Area.
Alan Kropp & Associates Inc
Art Lang Engineering
Alexander Ortiz Consulting Engineer
Allen Gruen Associates
BACE Geotechnical
Ballard and Watkins
Bauer Associates
Bear Design
Benjamin P. Lai & Associates Structural Engineers
C.S.E. Structural Engineers
CE&G
Cotton, Shires & Associates, Inc.
CSW- Stuber-Stroeh Engineering Group
Darius Abolhassani Consultant Associates
Dave Olnes Inc.
Detlev Doring, S.E. Inc.
Dominic Chu Consulting Strucural Engineer
Earth Machanics Consulting
ECCM
Ed Beattie
Fulcrum Structural Engineering
GFDS Engineers
Holm Engineering
Holmes Culley
I.L Schwartz Engineering
Ish Jhamb & Associates
Joe Buel Engineering
Joe Roger
John C. Hom & Associates Inc
John Yadegar Associates
Harold Lewis Geotechnical Engineer
Henry Larsen Engineering
Herzog Geotechnical
Kwan & Associates
Lawrence B. Karp Consulting Engineer
Michelucci & Associates
Miller Pacific Engineering Group
Mohan Srinivas Geotechnical Engineer
Monte Stott & Associates, Inc.
Nersi Hemati Consulting Soil Engineering
P G Soils, Inc.
PB&A inc.
Peter A. Culley, S.E. Consultant, LLC
Peter Nissan Consulting Engineer
Peterson – Mullin
Pheif Engineering, Inc.
Ray Wrysinski Civil Engineer
Robert Y. Chew Geotechnical
Rollo & Ridley Inc.
Salem Howes Associates
Santos & Urrutia Structural Engineers Inc.
SE Consulting, Inc.
Seidelman Assoc. Geotech. Consulting Engineers
Settgast Geoengineering
SOHA
SPI CONSULTANTS
Structus
Tom Tormey Engineering
Treadwell & Rollo, Inc.
Tysinger & Associates
Weir/Andrewson Associates, Inc.