We do Landslide repairs:
Recompaction and reconstruction of hillsides
Earth retention systems
Wire netting
Temporary slide covering
Geobrugg systems
Gabion walls
Sculpted Shotcrete & soil nails
Tiebacks
Soldier beam walls
Structural concrete walls
Installation of erosion control netting and blankets
Lime mixing
Dewatering
Excavating and demolition
Much of the hilly area in the Bay Area is prone to slides
The main cause of sliding/earth movement is when hillsides become saturated with water, and thus become unstable. 
Landslides can create all kinds of problems, and severely impact property values. Landslides can threaten existing structures, damage drainage systems, fences, retaining walls, and cross property lines. They can damage driveways and roads, and create serious safety hazards.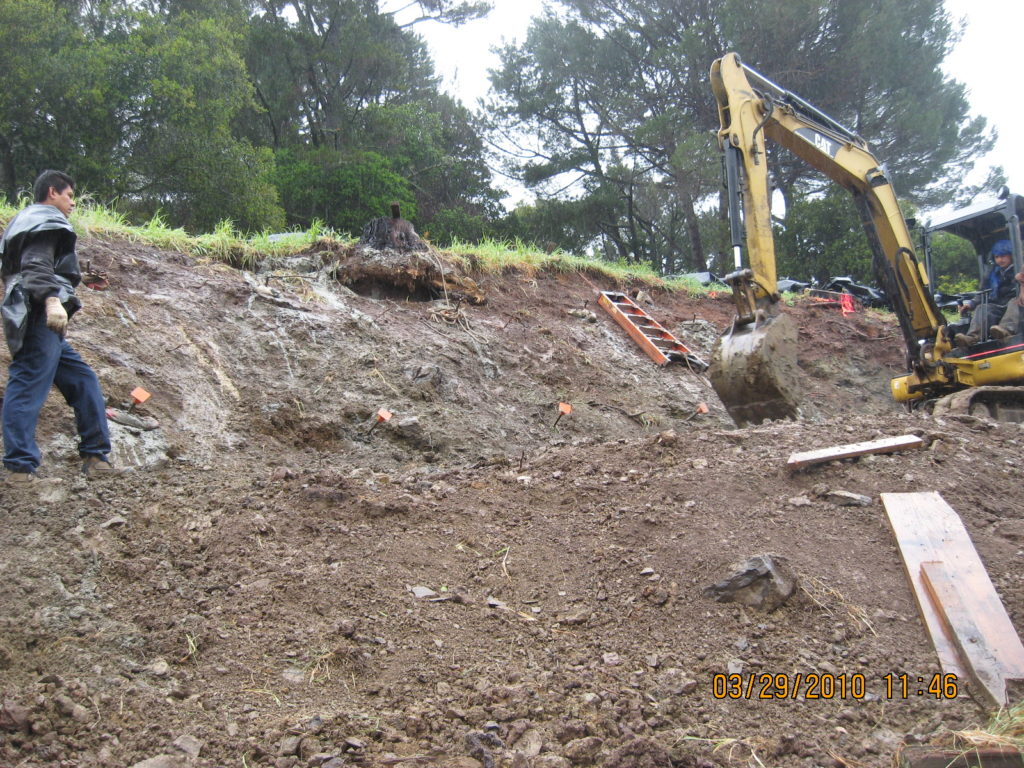 Initial excavation work on landslide
RWR specializes in all types of landslide repairs,
as well as preventative measures. Most repairs involve installation of surface and subsurface drainage systems, replacement or re-compaction of failed soils, installation of earth retention systems, retaining walls, or a combination of any of these.
We regularly work with homeowners, contractors, and engineers to produce elegant, cost effective solutions designed to last.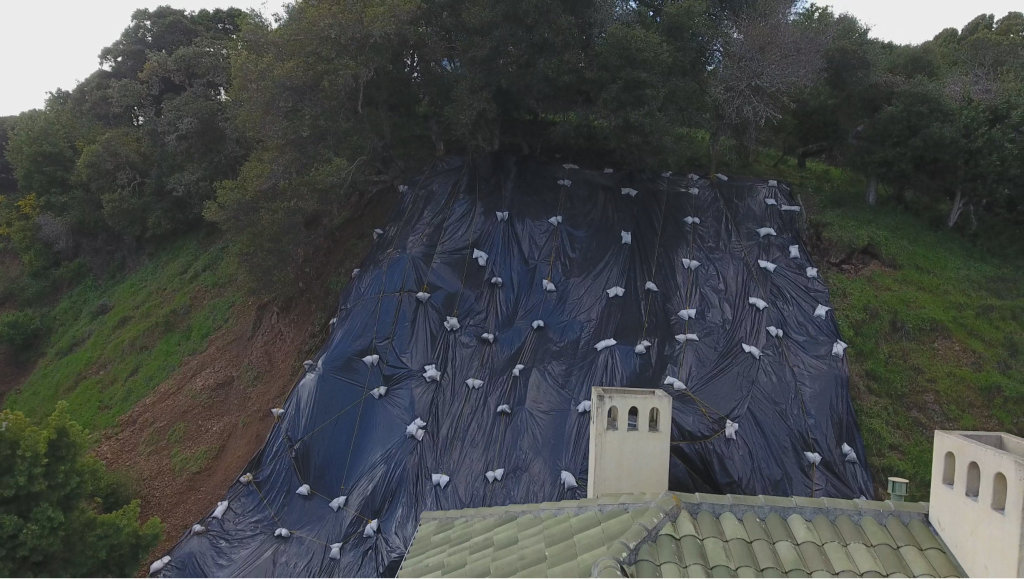 Emergency Hillside Stabilization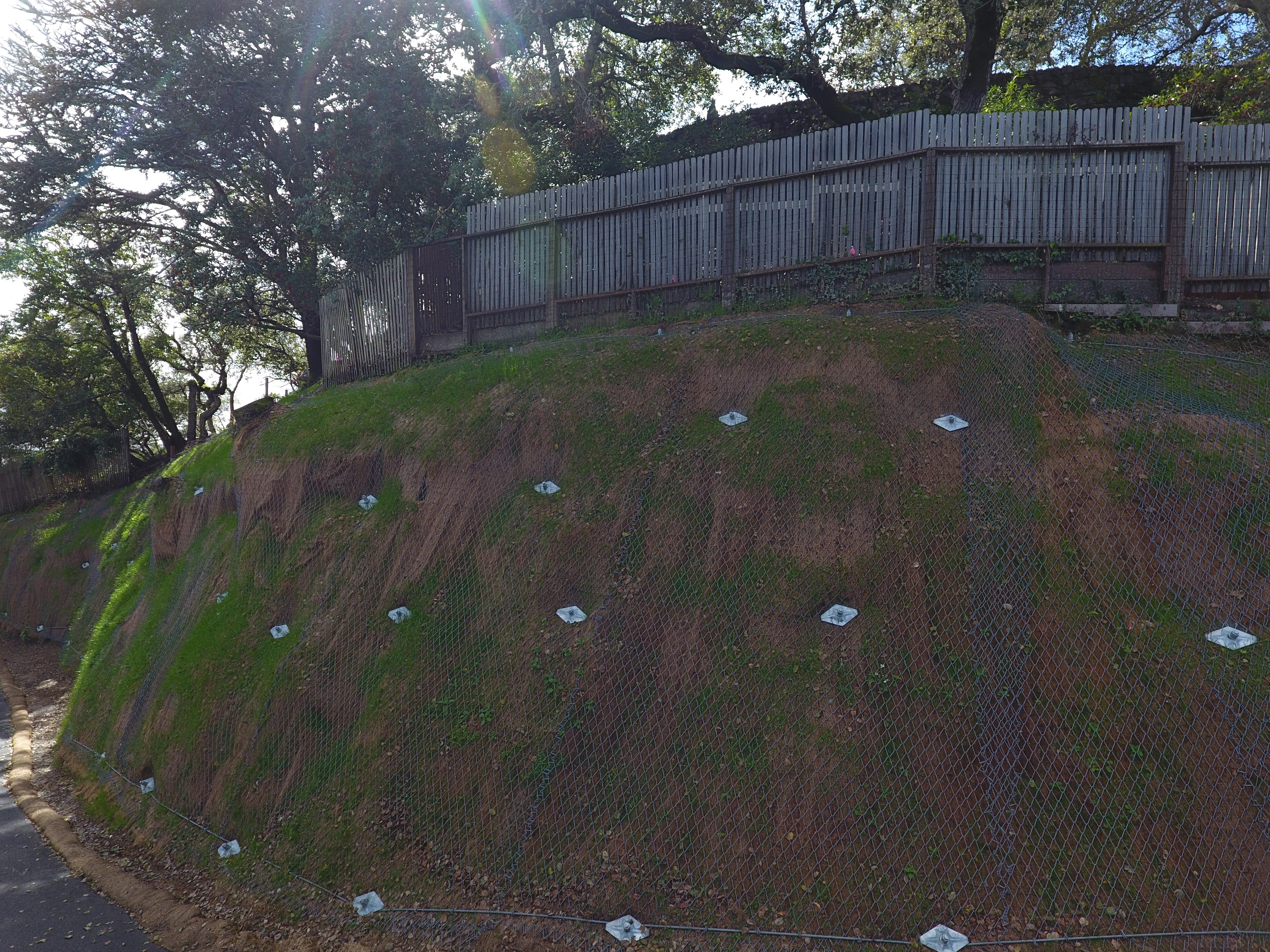 Steel Netting Secured With Soil Nails